US Press Resources
Media Contact:
John W. L'Abate
Public Relations Manager
Corporate Communications
404-300-1908
jwlaba@us.crawco.com

Catastrophe Response
Stay informed with the latest weather news, storm updates, forecasts and storm analysis.
Earnings Information
Crawford's Investor Relations section includes earnings reports, financial summaries, executive presentations and additional resources for shareholders and analysts.
2011 Annual Report
with full 10k, 172 pages
2011 Summary Annual Report
with selected financial highlights, 58 pages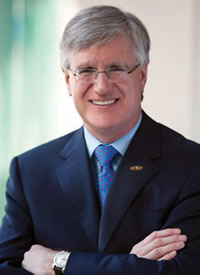 CEO Bio: Jeffrey T. Bowman
Jeff Bowman is president and CEO of Crawford & Company. Immediately prior to becoming president and CEO, he served as the chief operating officer for Global Property & Casualty Services where he maximized consistent delivery of Crawford's property and casualty operations worldwide.
Presentations
Browse presentations and interviews with Crawford executives.
Publications
A collection of whitepapers, articles and presentations by Crawford.